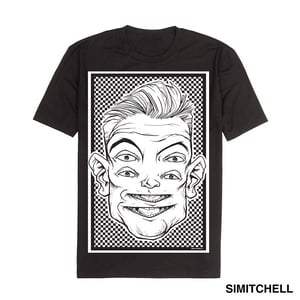 £

7.50 - On Sale
Grab this new shirt and hurt everyone's eyes - it hurt my eyes to draw it.
Some sizes have already sold out!
Sadly the pre-order offer has now gone but all orders will come in pizza boxes and if I have time I will doodle something on the box.
Size Chest (to fit)
S - 34/36" M - 38/40" L - 42/44" XL - 46/48"2XL - 50/52"
PRE ORDERS WILL BE SHIPPED BEFORE 4/3/2015